Thousands of anti-government protesters have taken to the streets of the Algerian capital, Algiers, with columns of marchers converging on the city centre.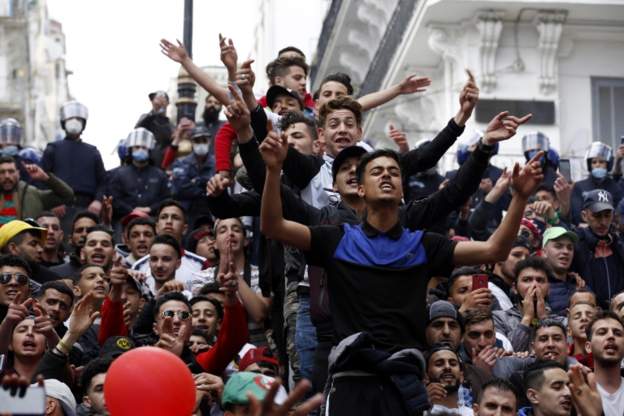 The gathering appeared to be a resumption of the weekly demonstrations on Fridays that were halted a year ago by the coronavirus pandemic.
The street protests brought down President Abdulaziz Bouteflika in 2019, and then continued as the demonstrators pressed in vain for a sweeping away of the rest of the political establishment.
source : bbc news