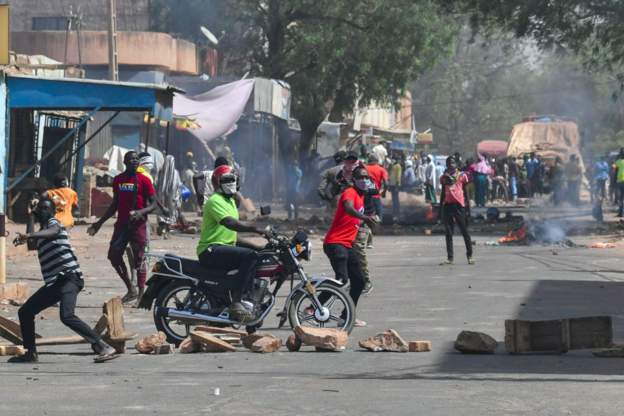 The house of RFI's correspondent in Niger was attacked and burnt amid tensions about the results of a presidential run-off held on Sunday, the French broadcaster said.
Moussa Kaka was targeted on Thursday because he was a journalist, the French radio station said, condemning the attack.
Former Interior Minister Mohamed Bazoum, the ruling party's candidate, was declared the winner, which opposition candidate Mahamane Ousmane is contesting, alleging fraud.
"This is a very serious attack on the freedom of the press," the RFI statement said.
"A long-time RFI correspondent in Niger, Moussa Kaka has already been subjected to numerous threats, including cyber-harassment by unknown individuals at the end of last year, and has already filed a complaint."
At least two people have died during protests this week.
Meanwhile, leading opposition figure Hama Amadou, accused by the government of stoking unrest, has handed himself into police, one of his aides said, the AFP news agency reports.
Mr Amadou had once been considered the main opposition contender to run against Mr Bazoum, but was banned from running because of a conviction for baby trafficking, which he says was politically motivated.
He went on to support Mr Ousmane in the race.
Mr Bazoum, 61, is set to succeed President Mahamdou Issoufou, who is stepping down after two five-year terms.
source : bbc news